Inspired for a second year in a row by Chris's Invincible Super Blog and following last year's honorable mention award winner, "Secret Wars in 30 Seconds", we now present the 30-second recap to the blockbuster Image Comics miniseries of 1996 (click all images to biggie-size):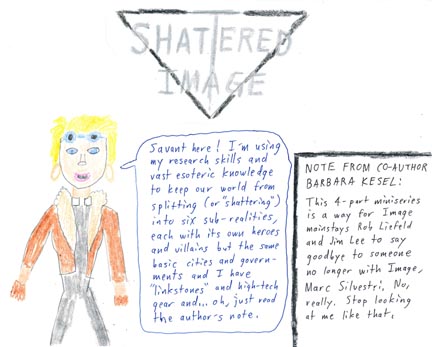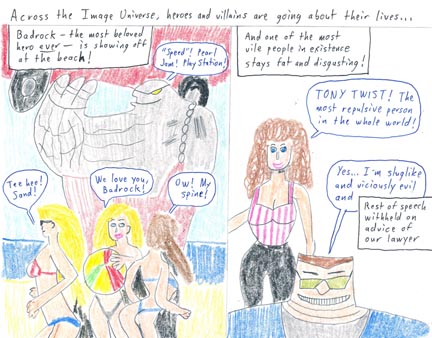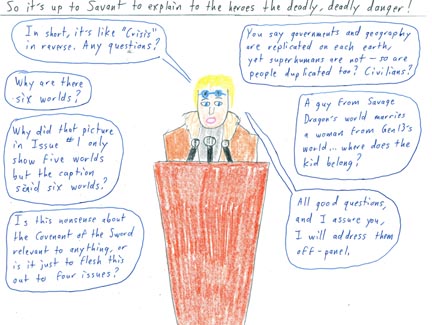 >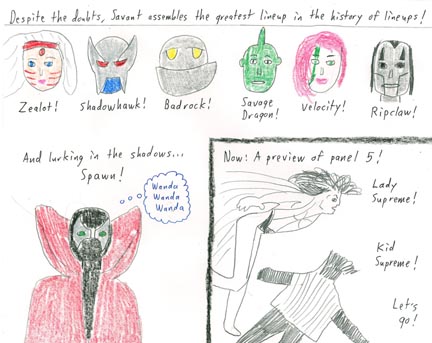 >
>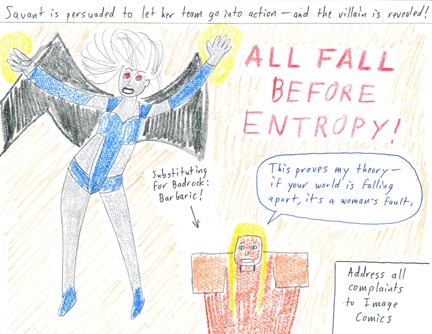 >
>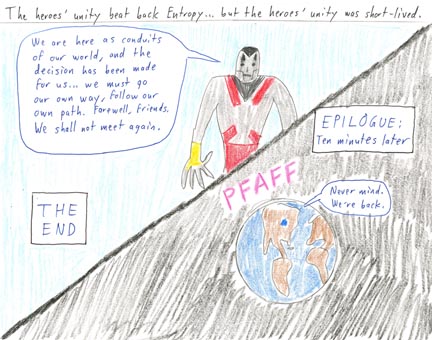 >
---
BONUS FEATURE: In the final issue of the series, when Spawn arrives in the omniverse, he sees worlds that have succumbed to Entropy -- worlds that are no longer vital or relevant. They're clearly meant to reference Image's competitors. To recreate the experience that a 1996-era reader would have had, we present:
---
Petty slams on other comics companies (Remastered 2008 edition)
>
ALSO NOTEWORTHY: I got nothin'.
Contact perpetually novice Web guy Brian Smith